How Does OpenTour Work?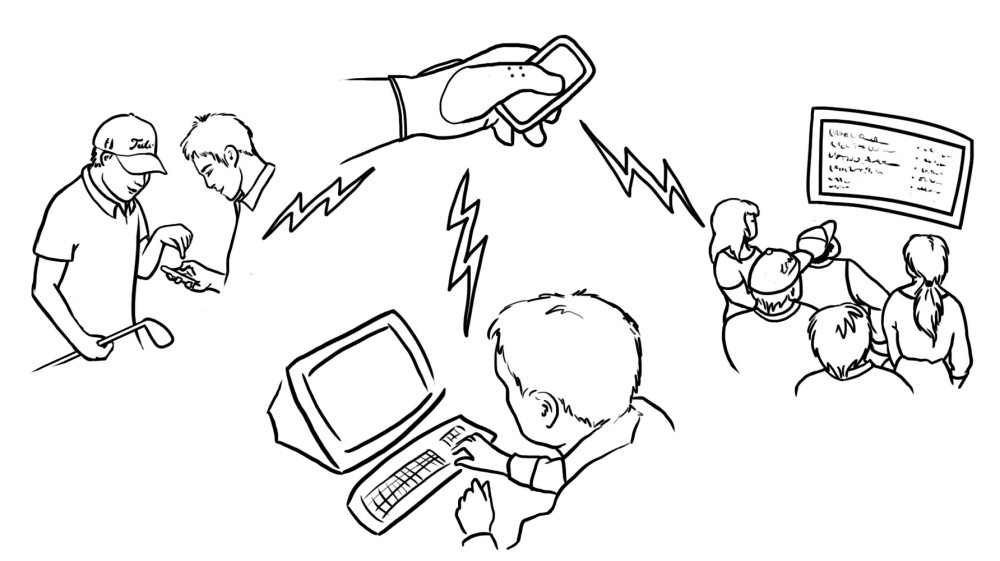 Opentour is a web-based "live leaderboard " system that provides the ability to organize professional golf tournaments and increase the pulse and experience for everyone involved.
How does it work?
For the contestants
The organizer supplies one player in each "flight" with a handset or code with Opentours software.
After each hole, the player records his flights score on the handset and can at the same time follow the complete leaderboard live.
This contributes to a very exiciting competition and invites a lot of tactical club selection...
If you have a bad day, you will always find someone to compete against on the leaderboard, this creates "small competitions" in the competition and this makes the golf event interesting for more people throughout the day.
For the audience
The audience on site can follow the competition either via large screens or their own mobile phone.
Interested parties who are not on site can follow the competition through Opentours website.
For the organizer
The organizer creates the tournament on the OpenTour website.
OpenTour supports most competition forms and shows how all the players are scoring during the competition.
When the competition is in progress, the organizer can follow the flights, and if necessary, speed up slow flights.
As the players finish their rounds, the players/organizers match the scorecards on OpenTour against the written paper scorecards.
The award ceremony can be held directly after everyone is finished.